Marie Anne Michielssens
Management Assistant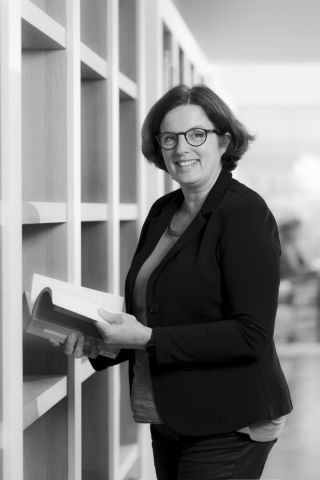 marieanne.michielssens@ldr.be
Curriculum
Marie Anne graduated in 1989 as Secretariat in Modern Languages at the Higher Technical Institute in Bruges.
She worked for 9 years for (formerly Comelco Group) Campina Belgium in Oedelem/Aalst where she started in July 1989 as a secretary/reception clerk.
From March 1990 to January 1995 she took up the position of Management Assistant of the Human Resources Directorate in combination with the reception function, and from February 1995 to February 1999 she subsequently gained experience as a commercial secretary at Campina Belgium.
From March 1999 she worked as a Senior Management Assistant at Deloitte Accountancy in Bruges.
In November 2021, Marie Anne started as a Management Assistant at LDR, where she is responsible for the reception and general administrative support of both the environment team and the spatial planning team.